BUCO bank opens a new branch in Navrongo
News & Reports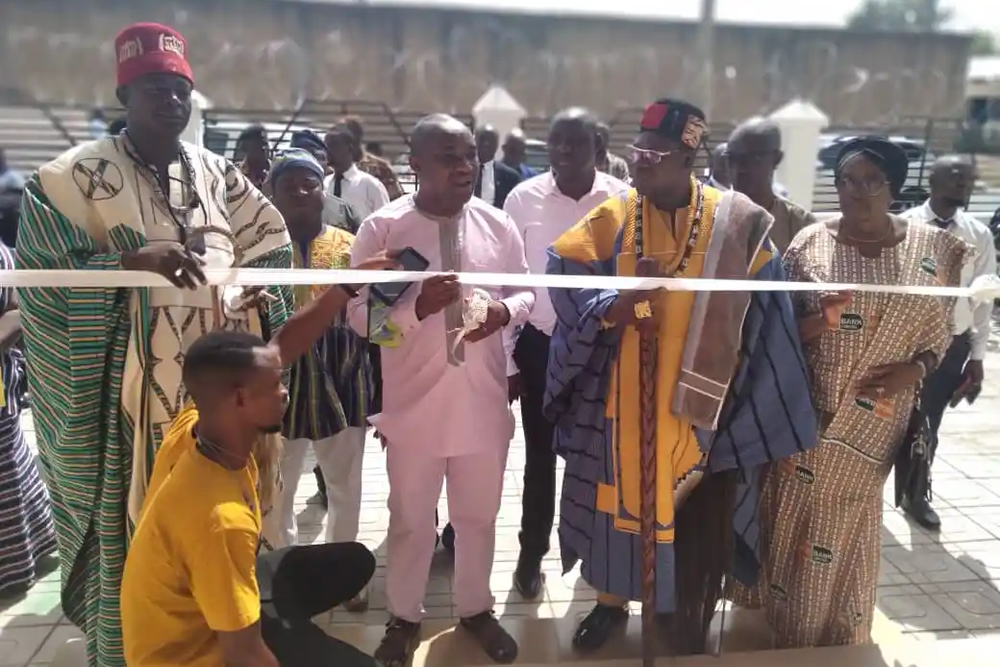 In line with its expansion of presence, the Builsa Community Bank PLC has opened a new branch in Navrongo in the Kassena-Nankana Municipality of the Upper East Region.
Hitherto the opening and commencement of the banking service in Navrongo, customers of the bank in the municipality had to travel to Bolgatanga, the regional capital, or Sandema to transact businesses. Unfortunately, some were robbed of their hard earnings, mostly on the Sandema-Chuchuliga road.

The Chief Executive Officer of Builsa Community Bank PLC, Richard Awombadek Ajuik who revealed this said the bank is strategically located to provide its services to customers in Navrongo and beyond

"Builsa Community Bank PLC has a record of good performance and so we have a lot of products ranging from E-banking service, we intend deploying ATM to be able to serve our customers at this new branch. We have an E-zwich programme ongoing and we will also deploy point-of-sale devices to customers."

Just like its other branches, the Navrongo branch will provide loans to interested customers while providing its microfinance program to serve the about 85 women groups in the municipality.

Located in a municipality noted for all-year-round farming, Mr. Awombadek said the bank has an agric program tailored for farmers. He said a computerized system has been designed to provide speedy service to salary earners who were traveling to Bolgatanga and Sandema monthly to pick up their salaries.

The CEO assured customers and potential customers of the security of their finances at its branches.

"Builsa Community Bank PLC has come to stay. We have 144 rural banks nationwide and the bank is ranked in the 4th position so you can imagine our financial muscles", he touted.

The Navrongo branch adds to five branches currently located at Sandema, Fumbisi, Bolgatanga, and Yagaba in the North East Region.